Death came to Broome on long-range wings of terror
Written on the 6 March 2017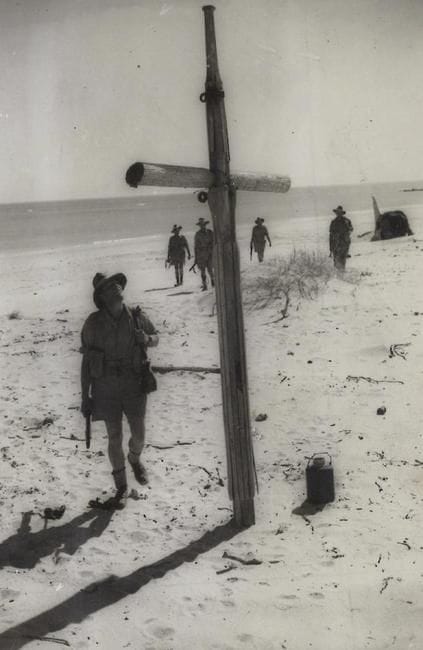 THE smoke and dust had hardly settled from the bombing of Darwin when the citizens of Broome in north Western Australia were visited by a Japanese reconnaissance plane in March 1942. Although many saw it as a harbinger of a possible attack, others thought an attack unlikely, believing Broome was out of range of Japanese fighters in Timor.
During that time Broome had experienced an influx of civilian and military planes loaded with refugees from the Dutch East Indies fleeing an invasion. The Japanese discovered where the aircraft had flown to and 75 years ago today, they struck.
Source: The Courier Mail
Image: A crude cross made from the mast of a wrecked ship was erected to mark where the dead were buried after Ivan Smirnov's DC-3 was shot down by Japanese Zero fighters near Broome.
Upcoming Events

Latest news
Sheffield Resources' Thunderbird mineral sands project would be at a site on the Dampier Peninsula, between Derby and Broome Several multimillion-dollar projects lining up in the Kimberley are set to generate hundreds of new jobs and bolster flat economies in Broome and Derby. The pipeline of prosperity is almost ready to flo...
Read More ...
Articles via RSS


Sign Up for the latest news & events