Attention Broome's small business owners: have you planned for retirement?
Written on the 18 March 2016 by Melva Stone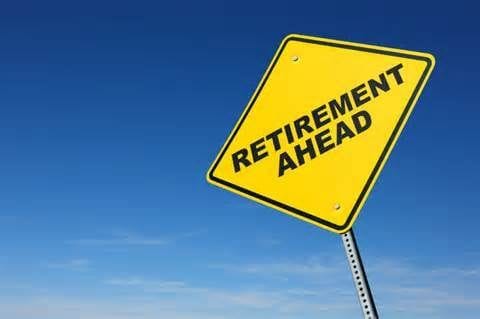 When I sat down to talk to Colleen Walter from Beyond Horizons Financial Planning I felt a little "out of my depth" never having been a banker or anything like it. Colleen's impressive track record from thirty-nine years in the finance profession including twenty-two years as a financial planner and her qualification as a Certified Financial Planner had me wondering if I would or could ask the right questions.
Very quickly Colleen made me realize that a lot of her work is focused more on "lifestyle planning", rather than financial planning in isolation. Planning is vital, particularly for those of us who may be planning to retire within the next ten years. The earlier retirement planning commences, the greater the opportunity to achieve your lifestyle goals.
Colleen and her partner, Denis Ryan, live in Broome by choice like so many of us, they like the lifestyle. Having had property here for over 16 years, they moved to Broome permanently in 2014, after an "on the road lifestyle" of more than six years. During that time, they travelled extensively throughout Australia, living in their caravan and also took numerous overseas trips all while Colleen still ran her business. They still travel extensively, but always love coming home to Broome.
Colleen said; "Broome has a lot of small business owners and it is very important for them to consider having a retirement strategy outside of the business in order to maximize the potential for a reasonable lifestyle in retirement". Business owners should not rely solely on one source to fund retirement. For example, relying on the future sale of the business as markets change and diversification into other areas assists in reducing risk by not "keeping all your eggs in one basket".
Other issues, such as finding suitable aged care for elderly parents, without necessarily selling the family home and financial planning for women are also high on Colleen's agenda for discussion with her clients. Many women nearing or at retirement age now did not have the benefit of compulsory superannuation, which only became law in 1992.
Colleen specialises in retirement planning particularly for those aged over 50 and their parents who may need Aged Care planning. Beyond Horizons Financial Planning has clients throughout WA and has been working with clients here in Broome for over nine years.
Colleen Walter CFP Dip FP (Authorized Representative Number 235702) of Beyond Horizons Financial Planning is an Authorized Representative of Securitor Financial Group Ltd AFSL 240687.
Melva Stone.
Upcoming Events

Latest news
Sheffield Resources' Thunderbird mineral sands project would be at a site on the Dampier Peninsula, between Derby and Broome Several multimillion-dollar projects lining up in the Kimberley are set to generate hundreds of new jobs and bolster flat economies in Broome and Derby. The pipeline of prosperity is almost ready to flo...
Read More ...
Articles via RSS


Sign Up for the latest news & events