As the McGowan Government prepares to put its stamp on regional development, residents in regional Western Australia fa...
The company planning to build Australia's largest prawn farm has received a recommended approval from the Northern ...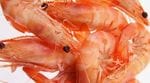 Bill Laister has been in funds management since 1989, getting a taste for investing in the most rambunctious environs o...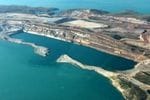 Inequalities in the native title system are limiting the flow of benefits to traditional owners from agreements with go...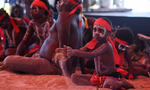 The liquidator maintaining the Cockatoo Island mine site is negotiating with an interested party to buy the iron ore pr...
Regional air travel to some of WA's key destinations has fallen dramatically since January last year. The Burea...
Articles via RSS

Nominations for the Small Business Awards 2017 are now open!
Click HERE for more information
---

A BCCI initiative - Broome on Sale brings you all the best deals and discounts in town!
Save on accommodation, dining, tours, retail and much more!
Click HERE to view Broome On Sale
Click HERE if you'd like to advertise your deal on Broome On Sale - FOR FREE!
---
BCCI Welcomes New Board Membes
Record numbers turned up for the 2016 AGM on Thursday November 24.
The Chamber would like to welcome the following new board members to the committee:
Susan Bergesen from Nyamba Buru Yawuru
Craig Kelmar from the Mercure Hotel
Gerard Petrov from Kimberley Outback Xposure
Michelle Scally from North Regional TAFE
The Chamber would also like to welcome back the following board members:
Peter Taylor from Bizspace
Andre Veder from RFF Australia and the Lock Up Cafe
Charles Kleiman from Kimberley Ports Authority
Gareth Jenikins from Pritchard Francis
Natasha Aristei from The Outdoor Furniture Specialists
Elisabeth Lucke from Media Arm
Alan Clayton from Clean Kimberley Tasman Chemical
The Chamber said goodbye to long standing board members Mike Windle and Sue Donnelly.
Thank you for all your hard work and dedication to the Broome Chamber of Commerce.
Upcoming Events
| | |
| --- | --- |
| Start Time: | 10:00am |
| Date: | Monday 27th March 2017 |
---
Sign Up for the latest news & events